Richard Ayodeji Ikhide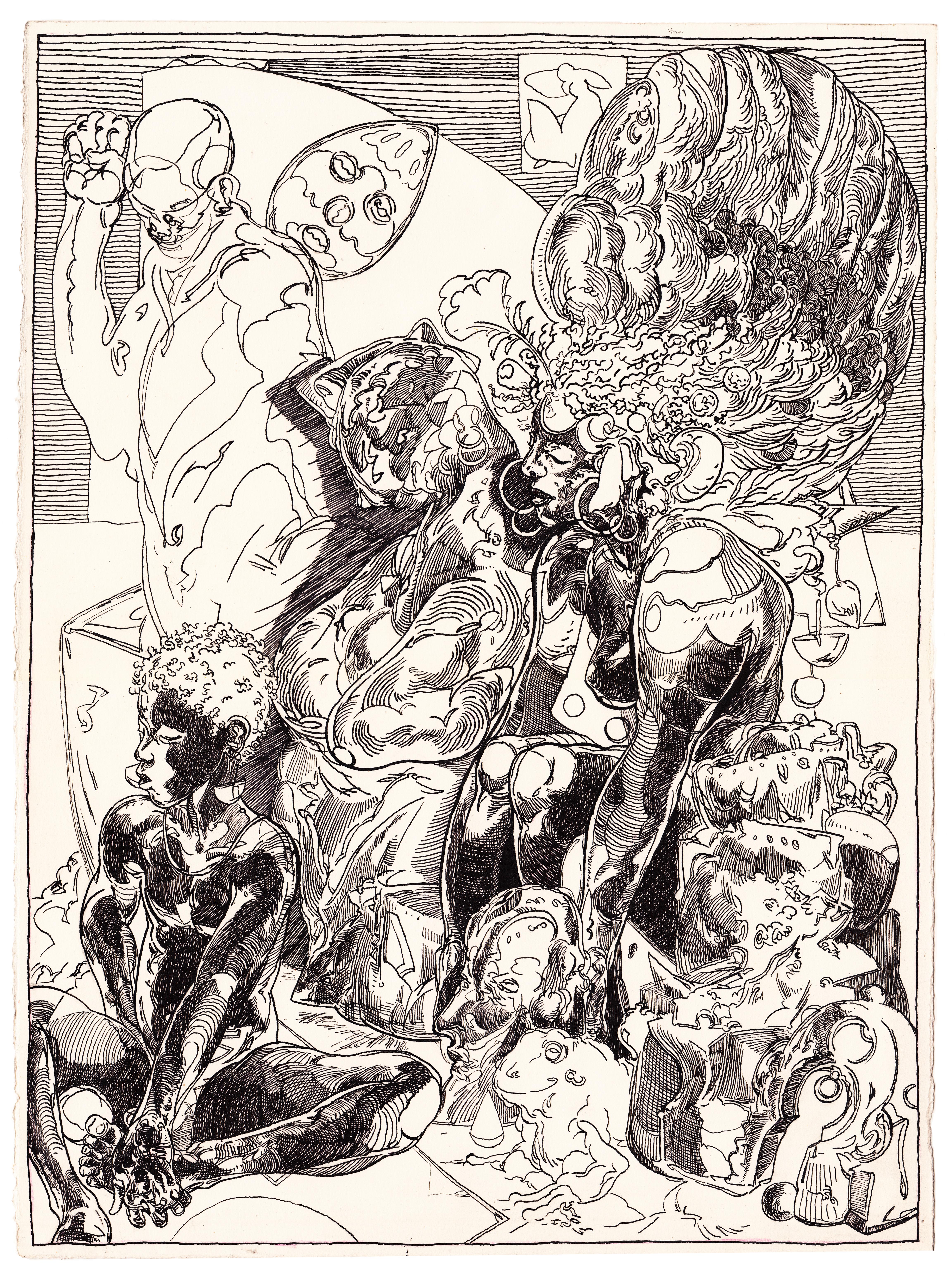 Drawing as an every day and immediate medium with endless possibilities is fundamental to Ikhide's practice. He explores the commonality between different ethnicities in society and how shared overarching principles through Mythology, in a time where we have instantaneous access to works from these different cultures via the Internet these common elements become more apparent and visible. Working with images from museum artefacts, books and online archives and snippets of observations from life, he creates an alternative type of symbol making experience reflective of the 'future-past' works he's creating, challenging the past and the potential future through integrating these ancient myths, archetypes and objects into our collective psyche.

Richard Ayodeji Ikhide (b. 1991, Nigeria) lives and works in London. He has a Postgraduate Diploma from the Royal Drawing School and a BA in Textile Design from Central Saint Martins. Recent exhibitions include No horizon, no edge to liquid, Zabludowicz Collection (2020); Osmosis, Zabludowicz Collection Invites (2019); 'Bloomberg New Contemporaries 2018', John Moores University, Liverpool and South London Gallery, London (2018); 'Best of Drawing Year 2017', Christies, London (2017) and Obscurity, Somewhereto, London (2015).
︎@pandagwad